Couches are arguably one of the most important pieces of furniture in your home. They're where you entertain, lounge, watch TV, and even sleep. So, it's important to find a couch that's not only comfortable but can withstand constant use. At Furniture Depot and OldTown Furniture, we specialize in heirloom-quality American made couches, sofas, sectionals, and more. You'll find a wide range of styles and sizes, from Traditional to Modern, petite to extra-large. We also have a huge selection of custom fabrics and leathers for you to create a look and feel that's all your own. Visit our furniture store today to see the best selection of quality couches in Santa Rosa.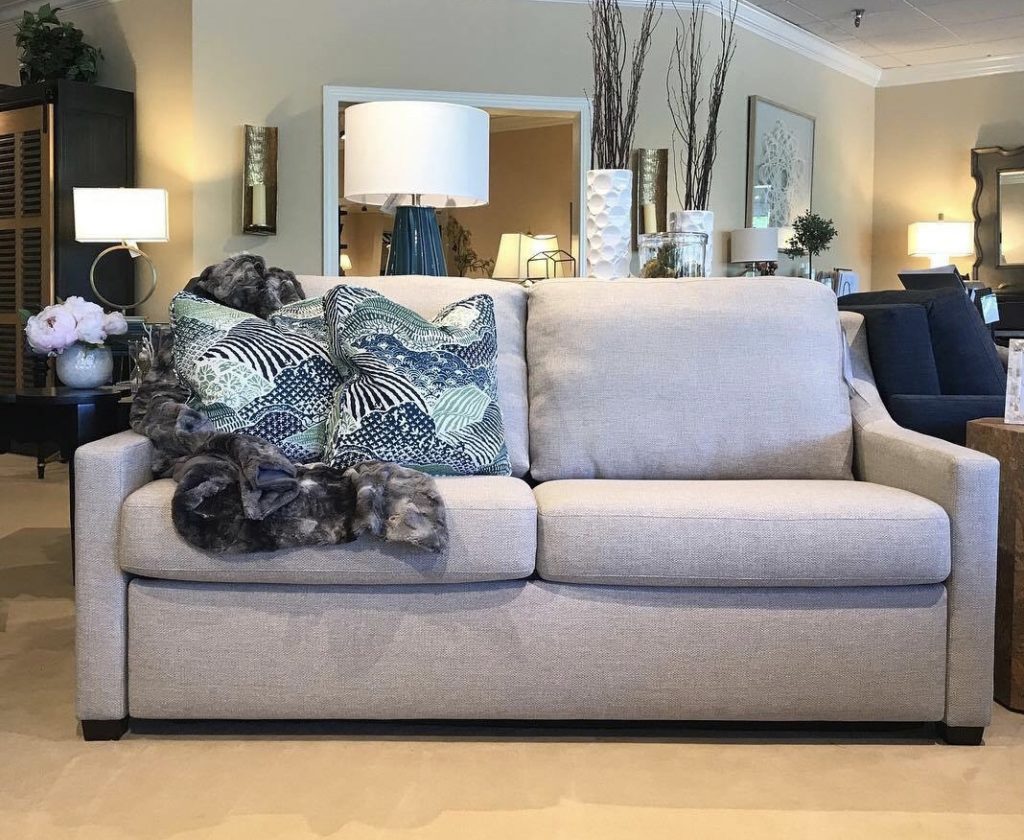 Couches are the perfect blend of form and function. They're not only for seating – they're often a large interior design element in your living room. The perfect couch can complete the look of a room, complementing other design elements. When selecting a couch, it's essential to think about how it will fit in with your lifestyle. Do you entertain often? Do you have children or pets? Our knowledgeable team can help you select a couch, sofa, or sectional that will be able to withstand daily use. All our furniture is high-quality, using fine metals and beautiful solid woods.
We Carry A Variety Of Styles
At Furniture Depot, you'll find styles in Rustic to Transitional in wood choices like maple, birch, pine, alder, cherry. We also carry furniture in reclaimed, recycled, and distressed wood – it's all unique and completely one of a kind. Additionally, we also have a large selection of American made upholstery by brands like American Leather, Marshfield, and Rowe. If you enjoy Mission and Traditional styles, head next door to Old Town Furniture! There we have a large selection of well-crafted Amish cherry and oak furniture. No matter your taste, we're sure to have something that will look fabulous in your home.
We want you to be thrilled with your new furniture! We offer personalized service to ensure that you are 100% happy with your selection. See what one of our customers had to say:
"I worked with the owner, and he was great. We only had about 2 hours of time, and he walked us around and showed us everything they had. We loved the bedroom set in the front entry and bought it. We also bought a very nice sofa that was on display. My hubby and I also got a mattress for our room. They gave us a great discount because we lost our house in the valley fire. The owner also gave us free delivery to my house. He was really easy to work with and such a nice guy. We are happy to do business with this shop and hope to be back again soon. They have such nice things. We have had the couch and furniture for over 3 weeks now and still really love it all. Everyone who sits on the couch loves it, and mostly everyone falls asleep on it. It is so cozy. Thanks for all your help!" – Jennifer H.
If you've been looking for a great selection of couches in Santa Rosa, make us your first stop! We also carry a wide range of furniture for every room of the home, including offices, entertainment rooms, bedrooms, and dining rooms – including unique home accents you won't find anywhere else. We're located in downtown Santa Rosa at Historic Railroad Square. We look forward to helping you pick out the perfect furniture for your home!