Do you need bookcases in Vacaville? Our home furniture store in Vacaville has a range of bookcases and shelving options to help organize your home. Of course, bookcases are an excellent choice in a library or office to store books, magazines, journals, instruction manuals, and other printed materials. We have many office sets that pair bookcases with matching desks, giving your office space high-end style and functionality. Old Town Furniture has large wall units that can become the centerpiece of a room with built-in desk features, small corner bookcases that help you maximize a tight space, enclosed bookshelves that put your materials behind glass, and all the furnishings needed to create an efficient and comfortable home office: filing cabinets, desks, office chairs, and printer tables. Whether you need a bookcase to match your existing wood décor or would like to completely revamp your home office, we can help.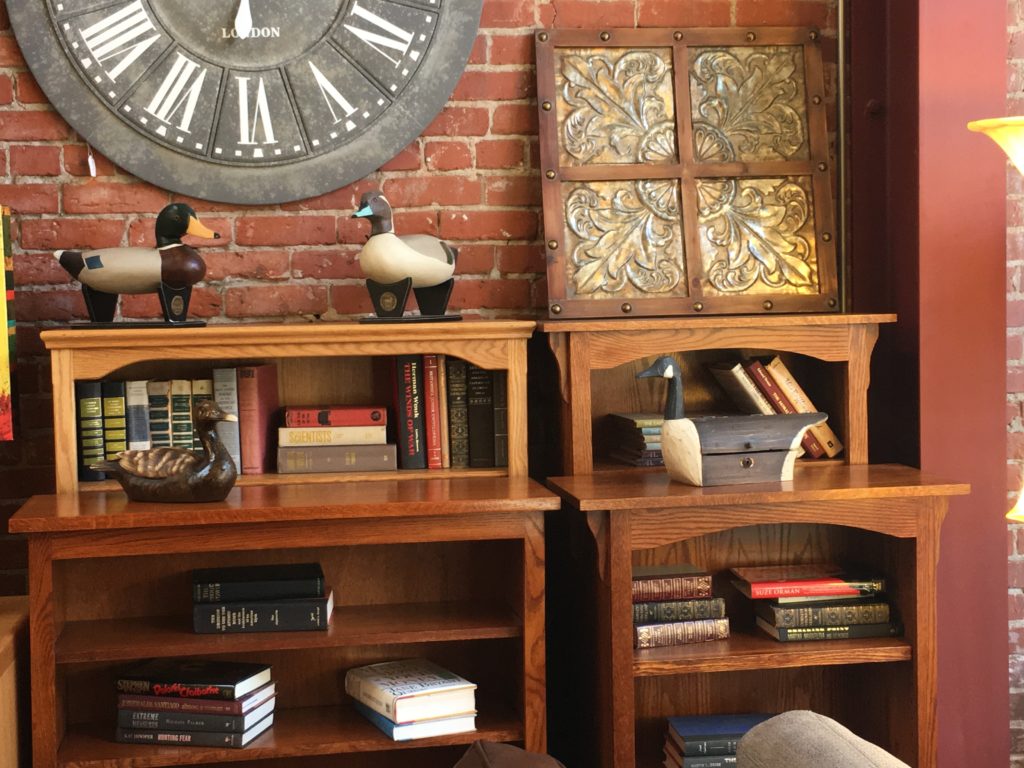 Our home furniture store in Vacaville has a beautiful selection of hand-picked furniture for every room in your home. We have bookcases for your Vacaville home as well as home accessories and furniture for every room. This allows us to offer a wide variety of functionality and style for our customers. Want to accessorize your office or living room? We have mirrors, artwork, clocks, lamps, area rugs, vintage signs, and other home accents. Walking around our showroom you'll find décor in a variety of styles. We also offer dual-purpose furniture that can help you get the most out of your space. For example, an elegant sofa can be used in the office for reading during the day and pull-out into a guest bed at night.
Every family has unique needs and style. That's why we carry a large selection of furnishings and accessories, and our helpful staff is on hand to help you find the perfect pieces. If you need to outfit your living room, dining room, bedroom, library, or office with bookcases in Vacaville, stop in our showroom today!