If you have a personal library in your home or business, bookcases are a necessity. They allow you to organize your collection, making it easy to find the book you're looking for. They also protect your books from damage. At Furniture Depot and OldTown Furniture, we have a wide selection of beautiful solid-wood and mixed material bookshelves in an assortment of sizes. We offer everything from large shelf bookcases to small space-saving corner cases. When you're looking for the perfect case for your books, you're sure to find something you love at our home furniture store. We have two locations to serve you in Santa Rosa and a third location in Vacaville. Stop by today to see our incredible selection!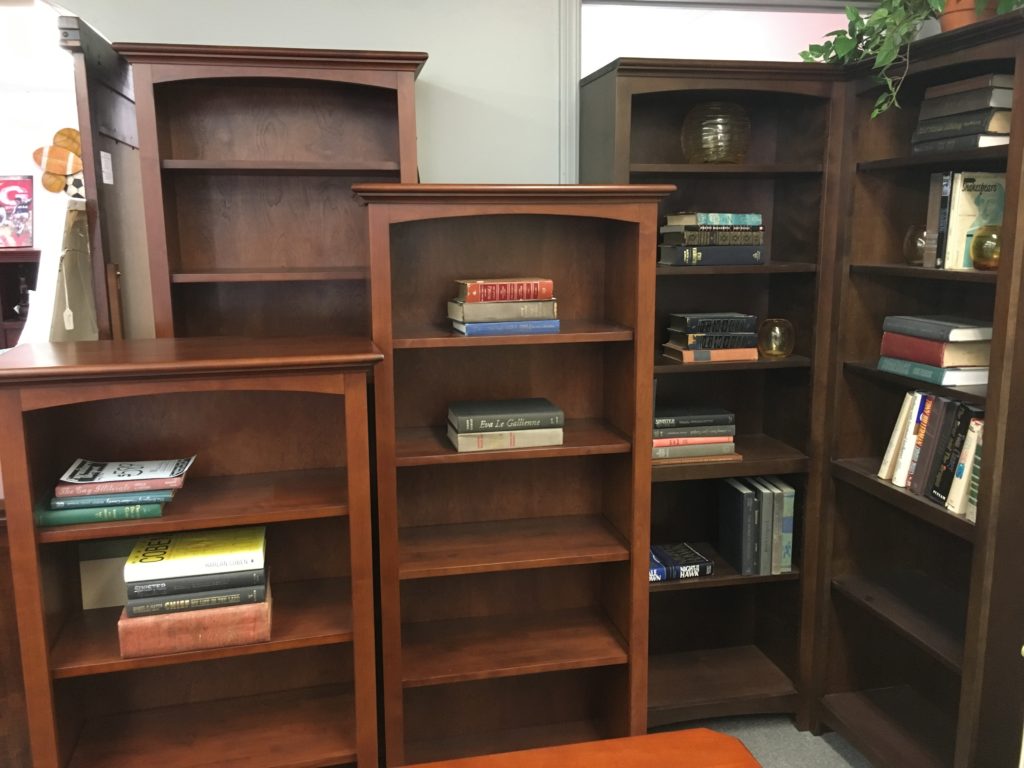 Bookcases are a necessity for book lovers, but they are also extremely versatile pieces of furniture. For example, bookshelves can be used as a closet organizer. Add baskets to the shelves, and you have extra storage for clothing, socks, shoes, or accessories. In lofts or rooms that don't have divided wall space, bookshelves can be turned on their side to make room dividers while doubling as shelving. Another great way to use bookshelves is to add wheels and place them back to back. Because they're back to back, they'll support themselves and can be placed against the wall on their side. This gives you an instant roving library that can be used to set up a reading nook or other sectioned off areas in a room.
Other Things To Consider 
When you're shopping for bookshelves, you may want to consider the type of shelving you would like. Which room is it going in? What type of materials would you like? How much space do you have available? We have many styles and materials available, including metal, wood, and mixed materials. Standard design bookshelves are traditionally large. They have an array of horizontal shelving, as well as support walls and a back wall. Our standard bookshelves are available open-faced as well as with doors. Corner bookshelves are great for small rooms and add a stylish element. We also have sturdy desks that incorporate shelving, perfect for home or commercial offices. Most of our furniture is available in different colors and finishes. We also offer many customization options, so if you're not finding what you're looking for, just ask!
When you're looking for high-quality furniture, make our home furniture store your first stop! We have furniture for every room in your home, from offices and living rooms to dining rooms and bedrooms. We also have a great selection of unique home accents for every taste. Our knowledgeable and friendly team is skilled at helping you find that perfect piece to complement your existing décor. Visit our Santa Rosa stores today or stop by our Vacaville location.